Dr James Field, Founder & CEO
James completed his EPSRC-funded PhD at Imperial College London where he developed a platform for targeted drug delivery using re-engineered protein nanocages. Prior to his PhD, James completed a BSc in Biology with Microbiology (1st Class) and an MRes in Systems and Synthetic Biology (Distinction), at Imperial College London.
James is an active member of the synthetic biology community having participated in the iGEM competition both as an undergraduate (2009), advisor (2011) and judge (2016).
In 2017, James was awarded the BBSRC Innovator of the Year award for early career impact. In 2018, James was featured on Forbes' 30 Under 30 list for Science & Healthcare. James is also a fellow of the prestigious Synthetic Biology Leadership Excellence Accelerator Program (LEAP).
Outside of work, James enjoys time with his daughter, reading science fiction and drinking loose leaf Earl Grey tea.
Harry is responsible for overseeing the development of LabGenius' entire technology stack.
Harry studied at Imperial College, attaining an MRes in Systems and Synthetic Biology (Distinction).
Harry was LabGenius' first employee, co-inventing the company's foundational library synthesis technology and applying this to numerous directed evolution projects. Harry also serves as a technical advisor to the EPSRC-funded Portabolomics project at Newcastle University.
Harry loves kayaking, hiking in the mountains, noodling on his guitar and home-brewing.
Leila Zegna, Investor Director
Leila is a founding partner at Kindred Capital. She is both an investor and an entrepreneur, with over a decade of operating experience in technology businesses across three continents.
Leila holds an MBA from Harvard Business School, as well as a BS in Mathematics and Philosophy from Yale University. Leila was also part of the founding team of GenapSys, a DNA sequencing company that raised over $50 million.
Dr Adam Tomassi-Russell, Chief Commercial Officer
Adam is responsible for Strategy, Business Development, Marketing, Commercial Partnerships and Product Management.
Adam studied Chemistry (MSci) at Imperial College London where he graduated top of his year; he subsequently completed his PhD at the University of Oxford. Before joining LabGenius, Adam spent several years working at Johnson Matthey (UK FTSE 100 company) where he was part of the JM Group Innovation and New Business Development team.
Whilst at Imperial College, Adam received the AstraZeneca Foundation Award, the GSK Laboratory Award, the Briscoe Award for Inorganic Chemistry and the Barton Award for Organic Chemistry.
In his spare time, Adam enjoys cooking, reading and the outdoors.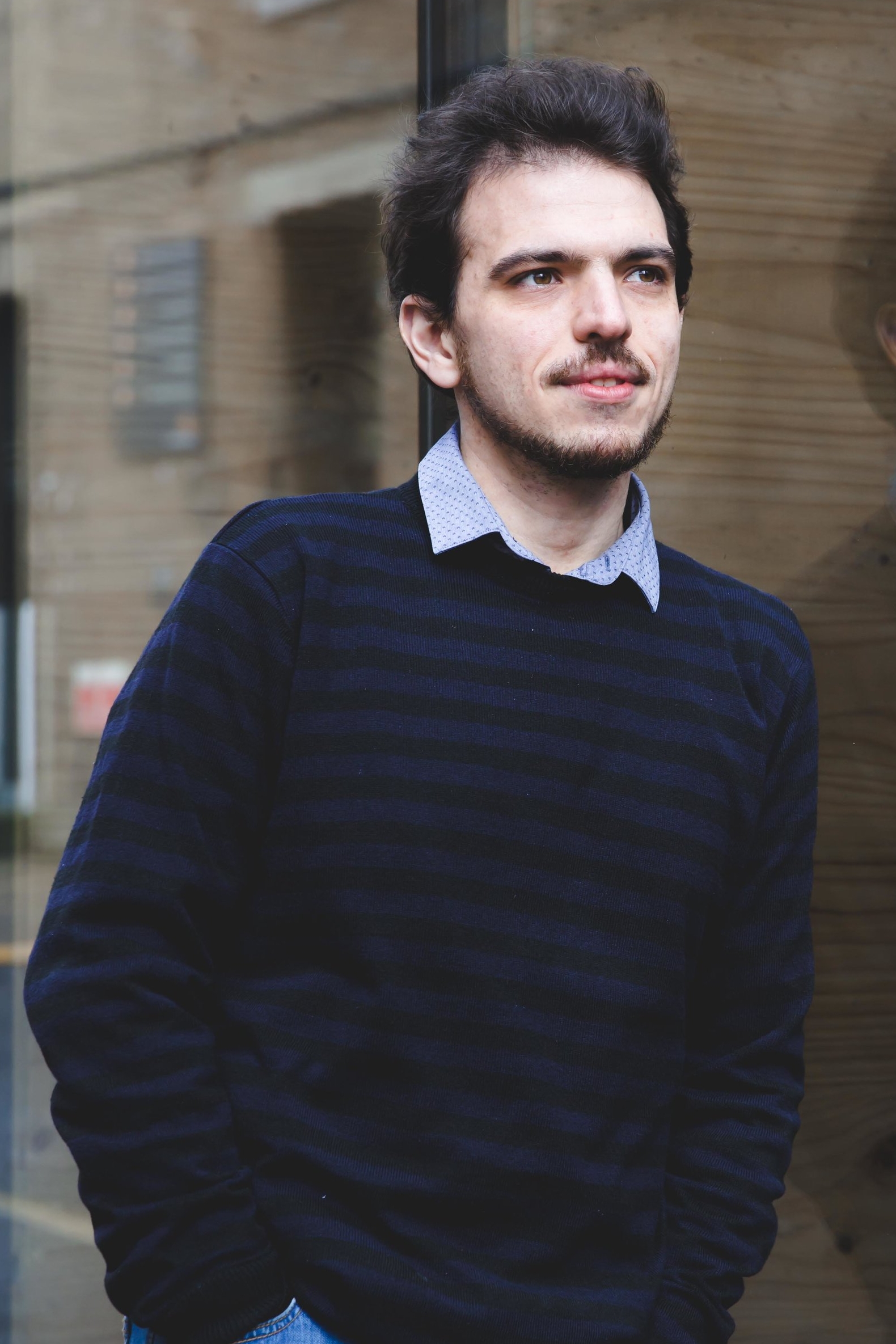 Dr Pedro Tizei, Automation Scientist
Pedro is responsible for the development and optimisation of LabGenius' high throughput screening technologies.
During his PhD studies, in Structural and Molecular Biology at UCL, Pedro developed a strategy for the directed evolution of flexible loops in proteins. This novel technology was used to accelerate the exploration of functional sequence space in β-lactamases. Prior to his PhD, Pedro obtained an MSc in Genetics and Molecular Biology at UNICAMP and a BSc in Biological Sciences from USP, both in Brazil.
Outside work, Pedro spends his time reading about the world outside biology, trying out interesting food and drinks, and running slowly.
Dr Annelie Oswald, Platform Scientist
Annelie is responsible for product development at LabGenius.
Prior to her work at LabGenius, Annelie was an MRC Career Development Fellow at the Crick Institute. Her research focused on the reconstruction of a developmental clock using synthetic biology, in which she established a microfluidics platform for single cell long-term-time-lapse microscopy. Annelie previously completed her PhD in Biology at the MPI-CBG in Dresden, Germany. She received a MSc in Molecular Bioengineering from the BIOTEC/TU-Dresden in Germany and a BSc in Biochemical Engineering from Rutgers University in NJ, USA.
Annelie is a published scientist with extensive interdisciplinary experience from developmental and molecular biology to engineering and mathematical modelling.
Dr Ben Mackrow, Synthetic Biologist
Ben is responsible for the development and optimisation of LabGenius' library construction technology.
Ben completed his PhD in Synthetic Biology at Imperial College London in late 2016. His research focused on the development of an in-vivo directed evolution technology. Ben received his MRes in Synthetic Biology (Distinction) from University College London in 2012 and his BSc in Biomedical Science/Forensics from Brunel University in 2011.
Most of his time away from work is spent playing football (managing/captaining his Saturday team). Alternatively you'll find him watching live-comedy somewhere in London, or enjoying the snow in the Alps.
Mo Niknafs, Head of Non-Dilutive Financing
Mo is responsible for non-dilutive financing.
Mo completed his MEng in Mechanical Engineering at Imperial College London. For his Masters project, he developed polydopamine-mediated antimicrobial coatings (1st Class).
Mo co-founded Imperial College Design Collective and was a founding committee member of Imperial Create Lab.
In his free time, Mo enjoys martial arts, music production, cycling and tidying.
Dr Maria Bagniewska, Program Manager
Maria is responsible for coordinating the execution of LabGenius' R&D programme.
Maria completed her undergraduate studies (BSc & MSc) at the University of Warsaw before undertaking a PhD at University College London. Over the course of her academic research career, Maria published several high-impact papers and completed research fellowships at both Cambridge and Imperial.
After obtaining her PhD, Maria moved to San Francisco where she secured a position on Genentech's highly competitive Postdoctoral Research Fellow programme. Through her research at Genentech, Maria participated in the development of a novel cancer immunotherapy. Upon the completion of her postdoctoral fellowship, Maria was promoted to the position of Project Leader. In this capacity, Maria was responsible for guiding the strategy and development of Genentech/Roche's early and late stage therapeutic portfolios.
In addition to her academic and industrial research experience, Maria has several years of operational experience in a rapidly scaling venture-backed tech startup.
Outside work, Maria volunteers with the Dream Foundation - an organisation which serves terminally ill adults and their families by providing end-of-life dreams that offer inspiration and comfort.
Staffan Piledahl, Software Engineer
Staffan is responsible for developing the software that automates our wet lab and integrates experimental data into our data platform.
Staffan previously worked as an Embedded Software Engineer and Scrum Master for Volvo Group in Sweden. There he built Volvo's next generation instrument clusters for heavy duty commercial vehicles.
Staffan has also worked as a consultant for Sigma Technology, developed consumer electronics and has been responsible for back-end development at a tech startup. Staffan has a BSc in Engineering which he acquired from Halmstad University in Sweden and MNSU in the United States.
On the weekend Staffan enjoys big breakfasts, strong coffee and exploring new ideas.
Dr Fiona Rowan, Biologics Scientist
Fiona is responsible for characterising the proteins we are producing as part of our product portfolio to ready them for pre-clinical testing.
Fiona is a Protein Biochemist with 10 years laboratory experience in the characterisation of proteins. She completed her PhD at the Institute of Cancer Research in the Cancer Therapeutics Department, where she gained first-hand experience of drug discovery and development. Prior to her PhD she worked at Evotec, a leading drug discovery company. For the past 3 years Fiona has been working in post-doctoral research positions at the University of Southampton and at Imperial College, London, where her work focused on characterising protein-based drug candidates for diseases ranging from cancer to bacterial infection.
In her spare time Fiona enjoys running, cooking, and tending her home grown vegetables.
Dr Eyal Kazin, Data Scientist
Eyal completed his PhD in observational cosmology at New York University. During his subsequent postdoctoral work at Swinburne University of Technology, Eyal worked on quantifying the abundance of dark matter and the expansion rate of the Universe using 3D maps of distant galaxies.
Leaving academic research, Eyal moved to London in 2014 and joined the data analytics firm Cambridge Analytica as a Data Scientist, during his time there, Eyal developed Machine Learning solutions for clients across several industries.
In his spare time, Eyal keeps a daily video diary and volunteers at the Science Museum in London.
Eddie Li, Full Stack Developer
Eddie studied Physical Sciences at the University of Cambridge before undertaking a Masters in Computing at Imperial College London. He has worked as a science education consultant in South Africa and India, and has over five years of development and engineering experience in London tech startups.
He is a member of the London Biohackspace and has also mentored for the Coursera Bioinformatics specialisation.
In his free time, Eddie enjoys reading, doing online courses, bouldering and teaching children on how to program at Code Clubs and Coder Dojos.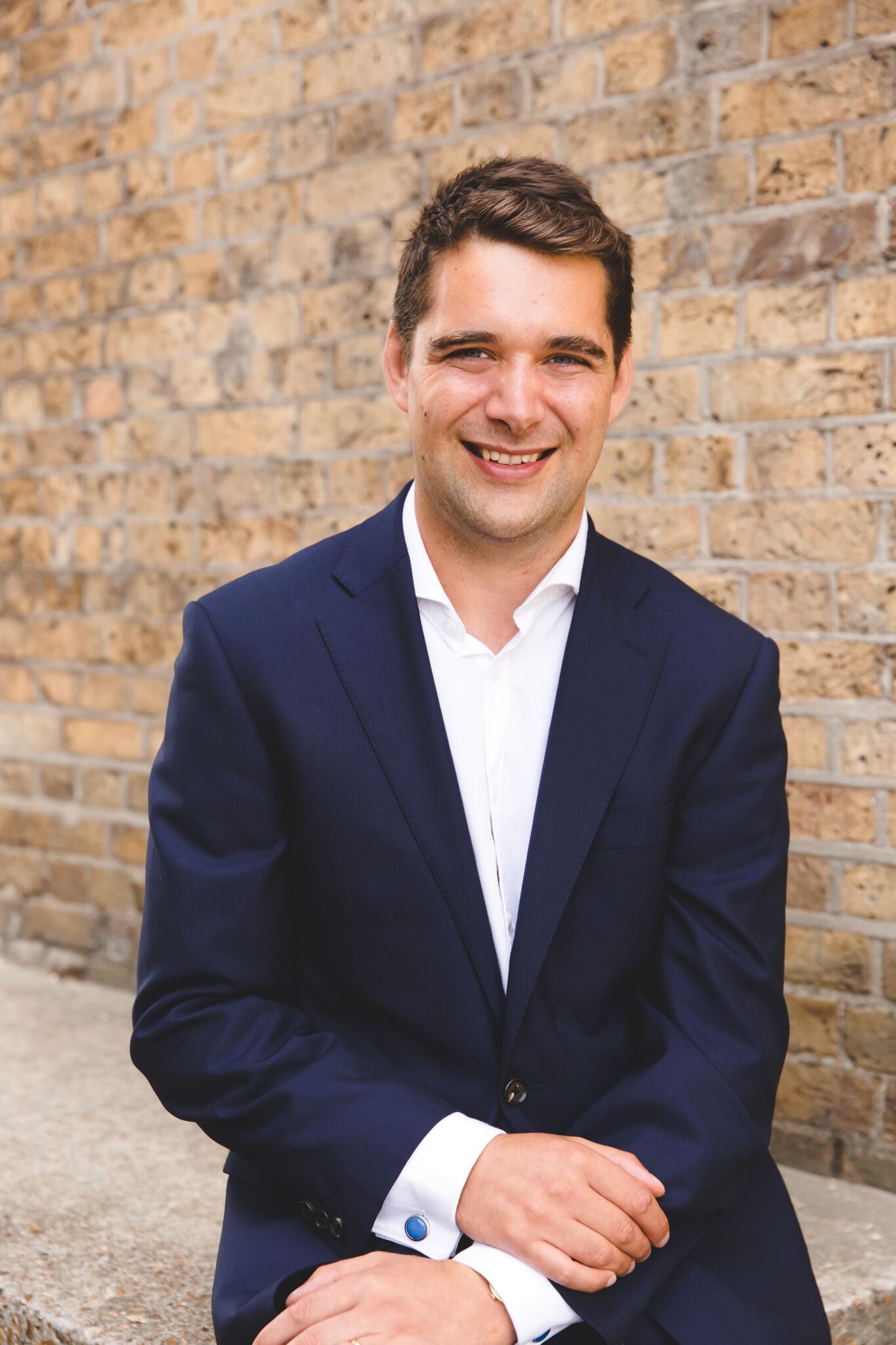 Dr Richard Menzies-Wilson, Operations Manager
Richard is responsible for Operations at LabGenius.
Richard studied Medicine at University College London and has since completed 5 years of surgical training, successfully earning his 'Membership of the Royal College of Surgeons' (MRCS).
Alongside his clinical work he has published and presented research internationally, sat on Hospital boards and has won multiple awards for projects to improve the efficiency of hospital departments.
In his spare time he enjoys playing squash and cycling. He has led numerous charity cycling expeditions, including one over the Andes and one the length of the UK.
Keltoum Boukra, Junior Software Engineer
Keltoum is working to develop the software that automates our wet lab and integrates experimental data into our data platform.
Keltoum studied medicine for two years before transferring to an engineering degree specialising in Robotics at Polytech Sorbonne Engineering School in Paris. Having initially joined as an intern, she has taken a sabbatical from her degree to work at LabGenius.
Outside of work she likes to travel, try new cooking styles, play multiple sports and to attend live shows.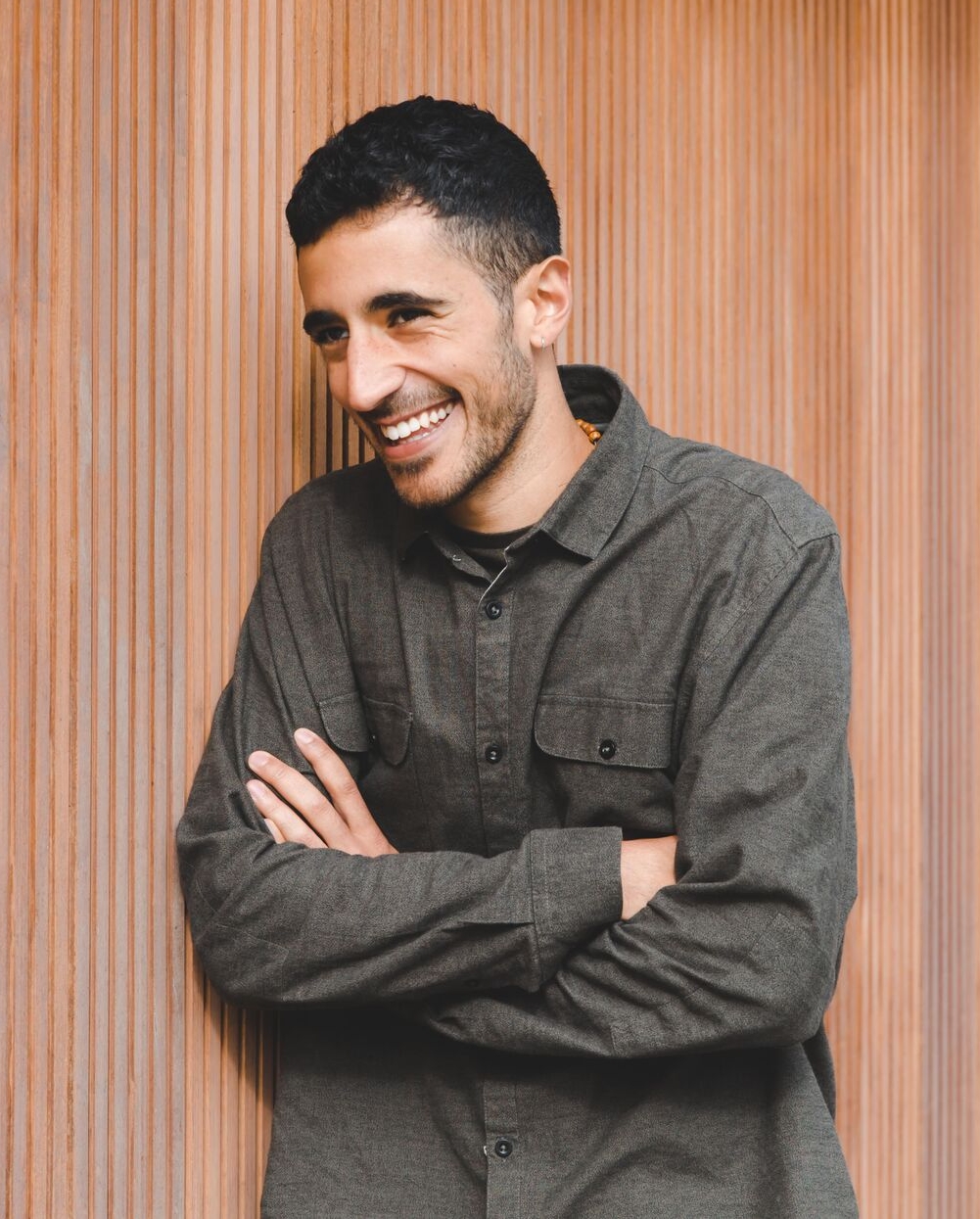 Ozan Gemikonakli, Junior Scientist
Ozan is working as a scientist at LabGenius, expressing and purifying proteins of interest as part of the product portfolio.
Having studied Biological Science (BSc) at UCL, Ozan moved to the University of Sussex to complete an MSc in Genetic Manipulation and Molecular Cell Biology. For his Master's project, he crystallised and characterised helicases as part of a drug discovery program.
In his spare time, Ozan likes to play basketball, listen to funk and teach.
Dr Chris Cozens, Molecular Biologist
Chris is responsible for developing and optimizing LabGenius' wet lab protein selection processes.
Chris completed his BSc in Molecular Biology at the University of St Andrews and then moved to the MRC Laboratory of Molecular Biology for his PhD. Throughout this and his post-doctoral work (at the LMB and UCL), he evolved and characterised several novel polymerases, developed directed evolution methods, NGS protocols and invented a multiple-site library DNA generation method. Chris has published inScience, Nature and PNAS and his work has contributed to 3 patents.
In his spare time, Chris likes cooking, reading and being active: gardening, walking, running, cycling, swimming and more recently yoga.
Dr Katya Putintseva, Data Scientist
As a member of LabGenius' data science team, Katya spends her time equipping our platform, EVA, with the ability to learn from empirically collected data.
Before joining the team, Katya worked as a postdoctoral researcher at the Centre for Genomic Regulation in Spain and the Institute of Science and Technology Austria. Katya's research focussed on exploring sequence space and understanding protein fitness landscapes using machine learning.
Katya obtained an MSc in Human Physiology and a PhD in Molecular Biology in Russia. Katya subsequently obtained another MSc in Data Science in Spain. Over the course of her academic career, Katya has published over 20 research papers in the fields of immunology and protein evolution.
When not working, Katya develops communication design projects and swims.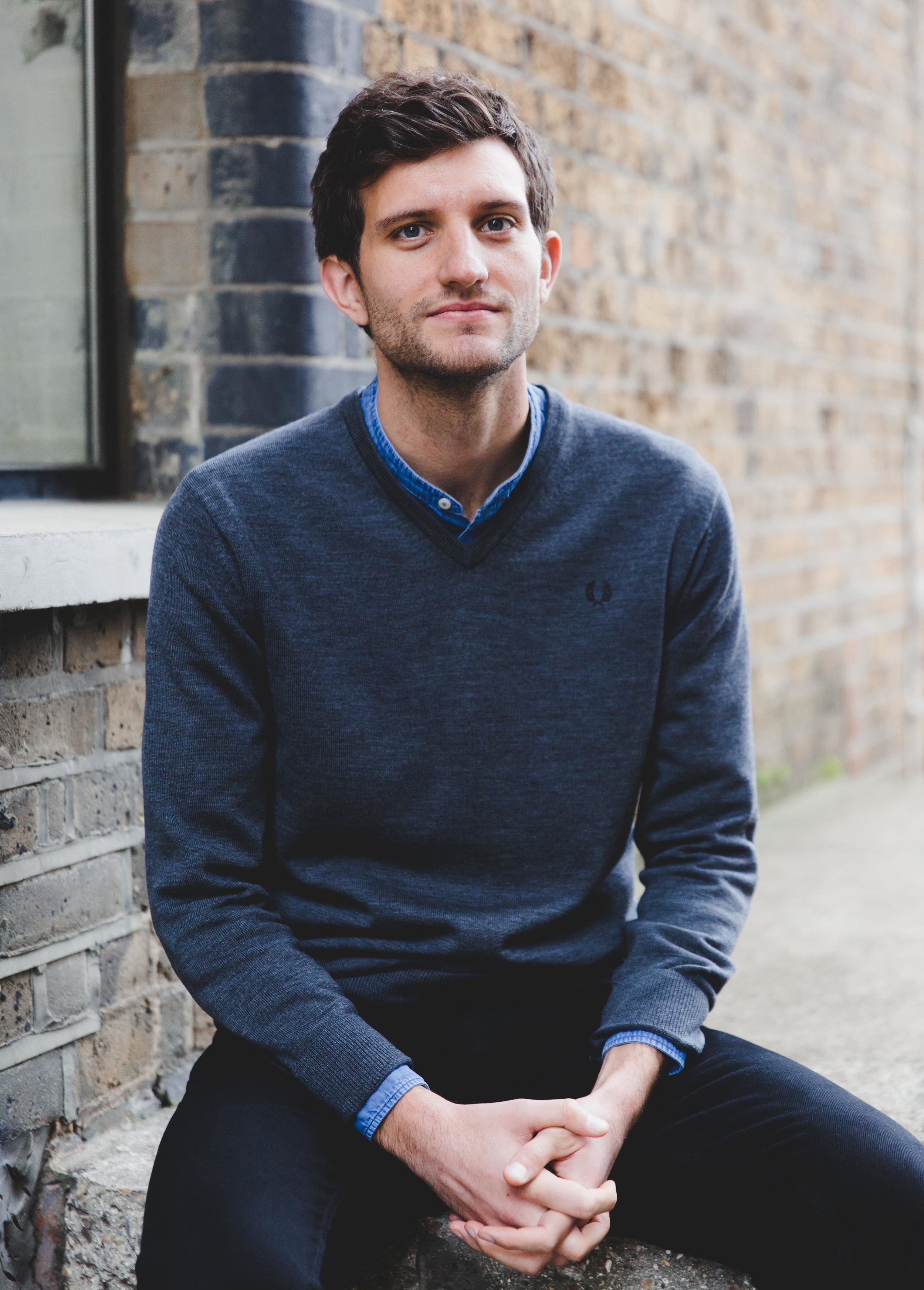 Dr Pierre-Yves Colin, Molecular Biologist
Pierre-Yves is responsible for developing and optimizing LabGenius' screening technologies.
Before undertaking his PhD, Pierre-Yves graduated in Biochemical Engineering fromINSA Toulouse in France. Pierre-Yves has more than 7 years experience in the engineering of enzymes and has worked in world-leading academic groups at bothCambridge and UCL. His work on the development of ultra-high throughput screening platforms using droplet-microfluidics has led to several high impact publications.
In his spare time, Pierre-Yves enjoys playing football, watching plays in London's West End and reading about History.
Dr Nicola Evans, Protein Expression Scientist
As a member of LabGenius' Protein Analysis Team, Nicola is working with the automation team to develop a high throughput protein purification system and bring in a human cell line for protein expression.

Bringing over 12 years of protein engineering experience to LabGenius, Nicola has worked on a wealth of different protein classes in both small molecule and biological therapy development. Nicola began her career in neurodegenerative therapeutics at GlaxoSmithKline, before working for several years in drug discovery for Cancer Research Technology (CRT) - one of the world's leading oncology biotechnology companies. Initially working as a molecular biologist, Nicola designed protein constructs and set up a high throughput purification pipeline to process them. This passion for protein engineering led to a change in role at CRT to Structural Protein Biologist, including sponsorship towards an MSc, allowing Nicola to work alongside chemists on rational structure-based drug design.
Becky Mirnateghi, Office Manager
Becky has previously worked in a variety of industries including music, publishing and 'regtech'. She has built up a wide range of operational skills and has had the opportunity to work with a brilliant mix of people.

Before studying English Literature at the University of Westminster in London, Becky volunteered as a Medical Assistant at the Red Cross Hospital in Wakayama, Japan.

In her spare time, Becky enjoys attending gigs, trying new restaurants and soaking up pop trivia for quiz nights.