Discovering next-generation protein therapeutics using machine learning
LabGenius is the first biopharmaceutical company developing next generation protein therapeutics using a machine learning-driven evolution engine (EVA™️).
Our protein engineering platform integrates several bleeding edge technologies from the fields of machine learning, synthetic biology, and robotics. We use advanced deep-learning neural networks to explore protein fitness landscapes and improve multiple drug properties simultaneously.
We are a London-based, privately-owned company, backed by top-tier venture capital funds.
Business & Administration
Dr James Field, Founder & CEO
James completed his EPSRC-funded PhD at Imperial College London where he developed a platform for targeted drug delivery using re-engineered protein nanocages. Prior to his PhD, James completed a BSc in Biology with Microbiology (1st Class) and an MRes in Systems and Synthetic Biology (Distinction), at Imperial College London.
James is an active member of the synthetic biology community having participated in the iGEM competition both as an undergraduate (2009), advisor (2011) and judge (2016).
In 2017, James was awarded the BBSRC Innovator of the Year award for early career impact. In 2018, James was featured on Forbes' 30 Under 30 list for Science & Healthcare. James is also a fellow of the prestigious Synthetic Biology Leadership Excellence Accelerator Program (LEAP).
Outside of work, James enjoys time with his daughter, reading science fiction and drinking loose leaf Earl Grey tea.
Louise Clark, Executive Assistant
Louise has spent the past 7 years of her career working closely with entrepreneurs to help them scale their businesses. Most recently she was the Executive Assistant to the Chief Scientist of Babylon Health, which grew from one hundred to a thousand employees over 2 years. As a result, she has developed strong strategic and administrative skills particular to fast-growing start-ups.
Previously, Louise studied at Loughborough University, where she graduated with a degree in Sociology. In her spare time, Louise enjoys keeping fit and trying out new vegetarian recipes.
Dr Sabin Llona-Mínguez, Business Development and Innovation Manager
As a member of LabGenius' commercial team, Sabin is focused on opportunity search and evaluation, partnering and licensing activities.
Before joining LabGenius, Sabin worked with Cancer Research Technology, contributing to the development and licensing of oncology assets. Prior to this Sabin worked on a number of drug discovery projects at the Karolinska Institute and GlaxoSmithKline and has authored over 20 scientific publications in the fields of drug discovery and synthetic methodology.
Sabin was educated as a pharmacist at the University of Barcelona and received his PhD degree in Medicinal Chemistry from the University of Strathclyde.
In his spare time Sabin enjoys hiking, scuba diving and craft beers.
Dr Richard Menzies-Wilson, Medical Advisor
As a member of LabGenius' commercial team, Richard applies an understanding of the disease indication and therapeutic landscape to help prioritise the best opportunities for new discovery.
Richard studied Medicine at University College London and completed 5 years of surgical training, successfully earning his 'Membership of the Royal College of Surgeons' (MRCS).
He has published and presented research internationally, sat on Hospital boards and has won multiple awards for projects to improve the delivery of healthcare.
In his spare time he enjoys playing squash and cycling. He has led numerous charity cycling expeditions, including one over the Andes and one the length of the UK.
Becky Mirnateghi, Operations & HR Manager
Becky has previously worked in a variety of industries including music, publishing and 'regtech'. She has built up a wide range of operational skills and has had the opportunity to work with a brilliant mix of people.

Before studying English Literature at the University of Westminster in London, Becky volunteered as a Medical Assistant at the Red Cross Hospital in Wakayama, Japan.

In her spare time, Becky enjoys attending gigs, trying new restaurants and soaking up pop trivia for quiz nights.
Abbie Pugh, Head of People
Abbie's fascination with what makes people tick has long driven her expertise in organisational culture and psychology. Abbie studied Arabic at Cambridge University before embarking on a career in public affairs, international development and political risk. She made the leap into tech first as Chief of Staff for Joanna Shields (Facebook) and then for Shakil Khan (serial entrepreneur and investor). For the past three years, she's worked with European scaleups such as Unbabel, Aire, and Unmind on culture and brand at the strategic consultancy, Multiple. She is a trained coach and remains a keen linguist, speaking French, Spanish, German, and Danish.
Outside of work, you will find Abbie up a mountain, at the Royal Institution or at Greggs.
Vidya Ramathas, Laboratory Manager
With over 11 years of laboratory management experience, Vidya brings a wealth of knowledge and skills to ensure that the laboratory operates smoothly.
She completed her MSc in Biotechnology at Bharathidasan University (India), worked at Accenture and HP before moving to the UK in 2007 to work for Plasticell Ltd - a biotechnology company developing novel therapies through manipulation of stem cells.
In her spare time, Vidya enjoys reading, baking, and playing video games.
Leila Zegna, Investor Director
Leila is a founding partner at Kindred Capital and acts as Investor Director at LabGenius.
She is both an investor and an entrepreneur, with over a decade of operating experience in technology businesses across three continents.
Leila holds an MBA from Harvard Business School, as well as a BS in Mathematics and Philosophy from Yale University. Leila was also part of the founding team of GenapSys, a DNA sequencing company that raised over $50 million.
Susannah Baird, Lab Technician
Susannah is responsible for assisting the scientific teams at LabGenius, and keeping our in-house wet lab in tip top condition.
Susannah recently graduated from the University of Bath with a BSc in Biochemistry. Her final year project investigated the effects of mutated tau proteins and their link to Alzheimer's Disease using neuronal transfection. During her degree, Susannah undertook a year long professional placement at a probiotics company, where she optimised and developed microbiology testing protocols.
In her spare time, Susannah enjoys drawing and photographing animals, shopping, and binge watching TV shows.
Sam Bartrum, Data Engineer
Sam works as a Data Engineer at LabGenius. He studied Theoretical Physics at Edinburgh University before going on to do a PhD in Particle Cosmology. His PhD was focussed on Particle Physics models of the very early Universe, with an emphasis on Cosmic Inflation.
Since then Sam has worked for a range of startup companies in Edinburgh and London in a variety of sectors.
In his spare time, Sam likes to rock climb and read.
Keltoum Boukra, Software Engineer
Keltoum is working to develop the software that automates our wet lab and integrates experimental data into our data platform.
Keltoum studied Medicine for two years before transferring to an engineering degree specialising in Robotics at Polytech Sorbonne Engineering School in Paris. Having initially joined as an intern, she has taken a sabbatical from her degree to work at LabGenius.
Outside of work she likes to travel, try new cooking styles, play multiple sports and to attend live shows.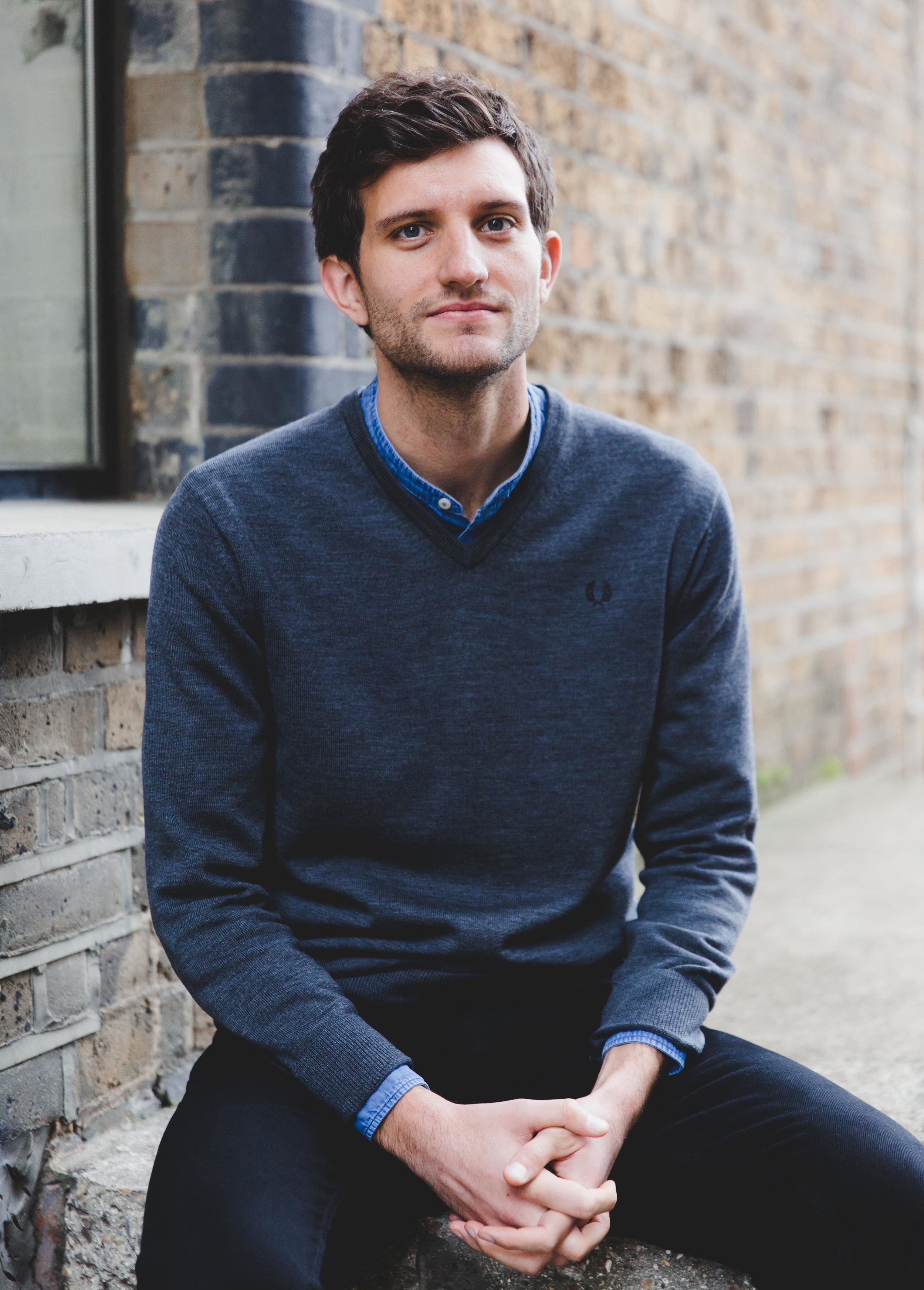 Dr Pierre-Yves Colin, Molecular Biologist
Pierre-Yves is responsible for developing and optimising LabGenius' screening technologies.
Before undertaking his PhD, Pierre-Yves graduated in Biochemical Engineering from INSA Toulouse in France. Pierre-Yves has more than 7 years experience in the engineering of enzymes and has worked in world-leading academic groups at both Cambridge and UCL. His work on the development of ultra-high throughput screening platforms using droplet-microfluidics has led to several high impact publications.
In his spare time, Pierre-Yves enjoys playing football, watching plays in London's West End and reading about History.
Dr Chris Cozens, Molecular Biologist
Chris is responsible for developing and optimising LabGenius' wet lab protein selection processes.
Chris completed his BSc in Molecular Biology at the University of St Andrews and then moved to the MRC Laboratory of Molecular Biology for his PhD. Throughout this and his post-doctoral work (at the LMB and UCL), he evolved and characterised several novel polymerases, developed directed evolution methods, NGS protocols and invented a multiple-site library DNA generation method. Chris has published in Science, Nature and PNAS and his work has contributed to 3 patents.
In his spare time, Chris likes cooking, reading and being active: gardening, walking, running, cycling, swimming and more recently yoga.
Bill Eldridge, Interim Head of Display Technologies
Bill is responsible for LabGenius' display technologies team, ensuring that outputs from the wet lab integrate with our data platform.

Bill is an experienced protein engineer working in antibody and peptide discovery and development. Following a PhD in protein engineering at the University of Kent, he has held senior roles in both multinational pharmaceutical and biotech companies. These have including Pfizer, Cambridge Antibody Technology (now part of AstraZeneca) and Isogenica. Most recently he was CSO of Cyclogenix, a biotech company discovering peptides for oral and blood-brain barrier delivery.

Outside of work, Bill has a busy family life and has a love of cooking, music, sailing and cycling.
Dr Nicola Evans, Protein Expression Scientist
As a member of LabGenius' Protein Analysis Team, Nicola is working with the Automation Team to develop a high throughput protein purification system and bring in a human cell line for protein expression.

Bringing over 12 years of protein engineering experience to LabGenius, Nicola has worked on a wealth of different protein classes in both small molecule and biological therapy development. Nicola began her career in neurodegenerative therapeutics at GlaxoSmithKline, before working for several years in drug discovery for Cancer Research Technology (CRT) - one of the world's leading oncology biotechnology companies. Initially working as a molecular biologist, Nicola designed protein constructs and set up a high throughput purification pipeline to process them. This passion for protein engineering led to a change in role at CRT to Structural Protein Biologist, including sponsorship towards an MSc, allowing Nicola to work alongside chemists on rational structure-based drug design.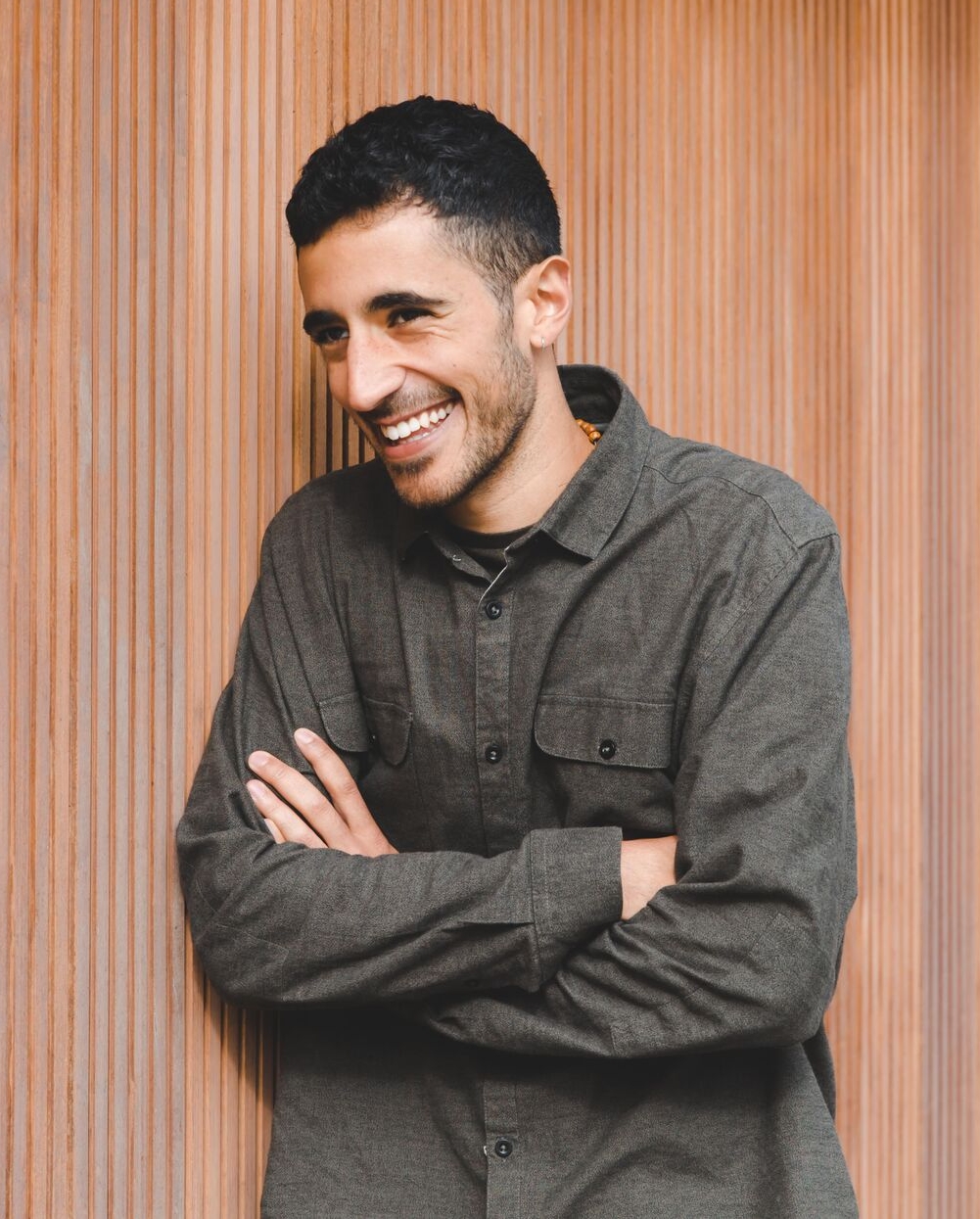 Ozan Gemikonakli, Protein Scientist
Ozan is working as a scientist at LabGenius, expressing and purifying proteins of interest as part of the product portfolio.
Having studied Biological Science (BSc) at UCL, Ozan moved to the University of Sussex to complete an MSc in Genetic Manipulation and Molecular Cell Biology. For his Master's project, he crystallised and characterised helicases as part of a drug discovery program.
In his spare time, Ozan likes to play basketball, listen to funk and teach.
Naïm Husain, Automation Intern
Naïm is working to develop the software that automates our wet lab and helps integrate experimental data to improve LabGenius' workflow.
After completing his bachelor in Biology at UPMC, Naïm obtained a master's degree in structural Bioinformatics from University Paris Diderot and University of Milan.
For his master thesis, he developed machine learning models to predict receptor–ligand kinetics for the ICOA institute.
In his free time, Naïm likes to rock climb, play video games and learn about the latest tech.
Dr Eyal Kazin, Data Scientist
Eyal works as a Data Scientist at LabGenius. He completed his PhD in Observational Cosmology at New York University. During his subsequent postdoctoral work at Swinburne University of Technology, Eyal worked on quantifying the abundance of dark matter and the expansion rate of the Universe using 3D maps of distant galaxies.
Leaving academic research, Eyal moved to London in 2014 and joined the data analytics firm Cambridge Analytica as a Data Scientist, during his time there, Eyal developed machine learning solutions for clients across several industries.
In his spare time, Eyal keeps a daily video diary and volunteers at the Science Museum in London.
Gabriella Laker, Protein Scientist
As a member of LabGenius' Protein Team, Gabriella is working to express, purify and characterise proteins of interest as part of our drug discovery projects.
Gabriella recently completed her MRes in Protein Biochemistry at the University of Kent, where she explored the dynamics of cell-extracellular matrix adhesions. Gabriella has previously worked at Pfizer UK and was involved in scaling up the manufacture of clinical trial candidates.
In her spare time, Gabriella enjoys music, competitive racket sports and baking.
Eddie Li, Full Stack Engineer
Eddie studied Physical Sciences at the University of Cambridge before undertaking a Masters in Computing at Imperial College London. He has worked as a science education consultant in South Africa and India, and has over five years of development and engineering experience in London tech startups.
Eddie is a member of the London Biohackspace and has also mentored for the Coursera Bioinformatics specialisation.
In his free time, Eddie enjoys reading, doing online courses, bouldering and teaching children on how to program at Code Clubs and Coder Dojos.
Dr Ben Mackrow, Synthetic Biologist
Ben is responsible for the development and optimisation of LabGenius' library construction technology.
Ben completed his PhD in Synthetic Biology at Imperial College London in late 2016. His research focused on the development of an in-vivo directed evolution technology. Ben received his MRes in Synthetic Biology (Distinction) from University College London in 2012 and his BSc in Biomedical Science/Forensics from Brunel University in 2011.
Most of his time away from work is spent playing football (managing/captaining his Saturday team). Alternatively you'll find him watching live-comedy somewhere in London, or enjoying the snow in the Alps.
Dr Andy Martin, Phage Display Scientist
Andy is responsible for developing LabGenius' library selection strategies.
Andy completed his PhD at the University of Kent in 2019 where he developed rapid point of care diagnostic assays to detect bacterial lung infections in cystic fibrosis patients. His research focused on expression and characterisation of recombinant proteins, immunoassay development and generation of recombinant antibody fragments via phage display.
In his spare time, Andy enjoys playing guitar and songwriting, going to gigs and looking after his animals.
Dr Annelie Oswald, Platform Scientist
Prior to her work at LabGenius, Annelie was an MRC Career Development Fellow at the Crick Institute. Her research focused on the reconstruction of a developmental clock using synthetic biology, in which she established a microfluidics platform for single cell long-term-time-lapse microscopy. Annelie previously completed her PhD in Biology at the MPI-CBG in Dresden, Germany. She received a MSc in Molecular Bioengineering from the BIOTEC/TU-Dresden in Germany and a BSc in Biochemical Engineering from Rutgers University in NJ, USA.
Annelie is a published scientist with extensive interdisciplinary experience from developmental and molecular biology to engineering and mathematical modelling.
Staffan Piledahl, Software Engineer
Staffan is responsible for developing the software that automates our wet lab and integrates experimental data into our data platform.
Staffan previously worked as an Embedded Software Engineer and Scrum Master for Volvo Group in Sweden. There he built Volvo's next generation instrument clusters for heavy duty commercial vehicles.
Staffan has also worked as a consultant for Sigma Technology, developed consumer electronics and has been responsible for back-end development at a tech startup. Staffan has a BSc in Engineering which he acquired from Halmstad University in Sweden and MNSU in the United States.
On the weekend Staffan enjoys big breakfasts, strong coffee and exploring new ideas.
Dr Katya Putintseva, Data Scientist
As a member of LabGenius' data science team, Katya spends her time equipping our platform, EVA, with the ability to learn from empirically collected data.
Before joining the team, Katya worked as a postdoctoral researcher at the Centre for Genomic Regulation in Spain and the Institute of Science and Technology Austria. Katya's research focussed on exploring sequence space and understanding protein fitness landscapes using machine learning.
Katya obtained an MSc in Human Physiology and a PhD in Molecular Biology in Russia. Katya subsequently obtained another MSc in Data Science in Spain. Over the course of her academic career, Katya has published over 20 research papers in the fields of immunology and protein evolution.
When not working, Katya develops communication design projects and swims.
Harry Rickerby, Platform Architect
Harry is responsible for overseeing the development of LabGenius' technology stack.
Harry studied at Imperial College, attaining an MRes in Systems and Synthetic Biology (Distinction).
Harry was LabGenius' first employee, co-inventing the company's foundational library synthesis technology and applying this to numerous directed evolution projects. Harry also serves as a technical advisor to the EPSRC-funded Portabolomics project at Newcastle University.
Harry loves kayaking, hiking in the mountains, noodling on his guitar and home-brewing.
Dr Fiona Rowan, Biologics Scientist
Fiona is responsible for characterising the proteins we are producing as part of our product portfolio to ready them for pre-clinical testing.
Fiona is a Protein Biochemist with 10 years laboratory experience in the characterisation of proteins. She completed her PhD at the Institute of Cancer Research in the Cancer Therapeutics Department, where she gained first-hand experience of drug discovery and development. Prior to her PhD she worked at Evotec, a leading drug discovery company. For the past 3 years Fiona has been working in post-doctoral research positions at the University of Southampton and at Imperial College, London, where her work focused on characterising protein-based drug candidates for diseases ranging from cancer to bacterial infection.
In her spare time Fiona enjoys running, cooking, and tending her home grown vegetables.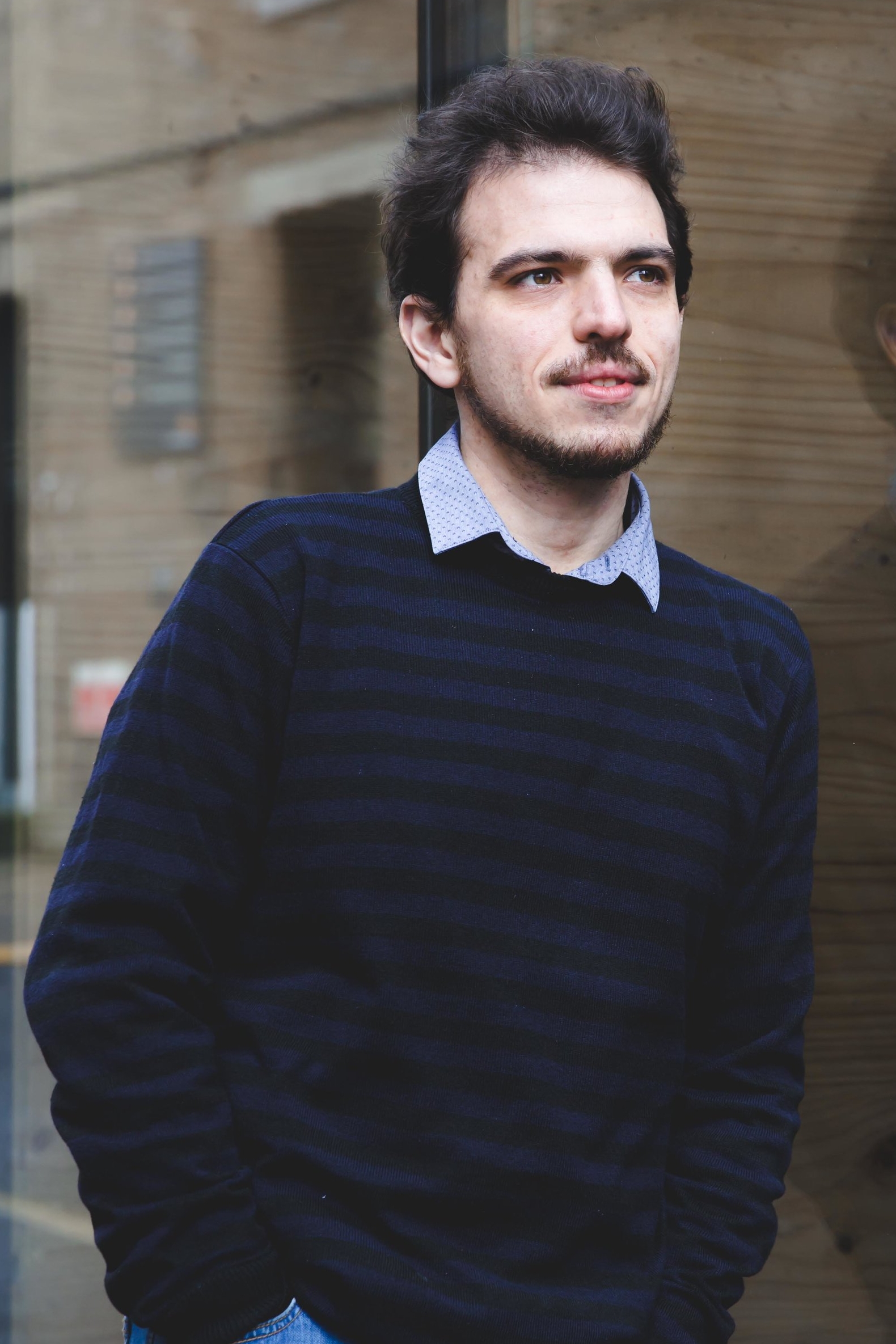 Dr Pedro Tizei, Automation Scientist
Pedro is responsible for the development and optimisation of LabGenius' high throughput screening technologies.
During his PhD studies, in Structural and Molecular Biology at UCL, Pedro developed a strategy for the directed evolution of flexible loops in proteins. This novel technology was used to accelerate the exploration of functional sequence space in β-lactamases. Prior to his PhD, Pedro obtained an MSc in Genetics and Molecular Biology at UNICAMP and a BSc in Biological Sciences from USP, both in Brazil.
Outside work, Pedro spends his time reading about the world outside biology, trying out interesting food and drinks, and running slowly.
Dr Elisa Wong, Next Generation Sequencing Scientist
Elisa is responsible for developing strategic approaches to streamline the NGS workflow.
Before joining LabGenius, Elisa worked as a Research Fellow at the Genome Sciences department at the University of Washington. As a member of the Pharmacogenetics network, Elisa's main research focused on developing Deep Mutational Scanning technologies. Elisa received a Catalyst Grant from the Brotman Baty Institute for Precision Medicine to support her Pharmacogenetics Discovery research.
Elisa completed her undergraduate studies (BSc Hon Sandwich, Medical Genetics) at the University of Leicester before undertaking a PhD (Cell and Molecular Biology) at the Wellcome Trust Institute for Cell Biology in Edinburgh. After completing her PhD, Elisa moved to Vancouver (Canada) to start her postdoctoral research at the Pharmaceutical Sciences department at the University of British Columbia. Her projects focused on uncovering drug resistance mechanisms and target validation using high-throughput Illumina sequencing and chemogenomic assays.
In her spare time, Elisa enjoys travelling, learning new languages, crafting and training her rabbit. Elisa also volunteers with Bright Futures UK to support young people who are forced to take time out from education due to medical circumstances.
Kim Yahya, Protein Characterisation Scientist
Kim is responsible for the development and characterisation of proteins at LabGenius.
Kim completed a PhD at Oxford University where he employed biophysical techniques to study immunological molecules. He then completed a postdoctoral fellowship at the Institute of Cancer Research, in London where he developed Surface Plasmon Resonance (SPR) and biophysical techniques for high throughput screening of novel cancer therapeutics. Following this, he moved to industry where he carried out SPR deep characterisation of biologics for pharmaceutical clients.
In his spare time, Kim enjoys visiting art galleries and historic houses, reading, and attending public lectures.
Overview
We evolve novel therapeutic proteins using EVA™️ - our autonomous ML-driven evolution engine. This next-generation protein engineering platform integrates several bleeding edge technologies from the fields of synthetic biology, robotics and ML.
Our approach
The discovery of protein therapeutics has historically been highly artisanal relying heavily on humans for both experimental design and execution. This dependence is limiting because, as a species, we're cognitively incapable of fully grasping the complexity of biological systems.
At LabGenius, we're pushing at the boundaries of protein engineering through the development of EVA™️ - a smart robotic platform capable of designing, conducting and critically, learning from its own experiments. The learning aspect means that EVA™️ gets continuously smarter as it unpicks the genetic design rules that underpin life. We believe that with this approach, we will transform the discovery of protein therapeutics.
EVA's underpinning technologies
Biological design space is infinitely large but sparsely populated with high performing solutions. For this reason, we could empirically test 10 trillion unique genetic designs and still fail to discover a corresponding protein sequence with the requisite blend of biochemical and biophysical properties.
This problem is frequently encountered when deploying traditional directed evolution methodologies in which genetic diversity is created through random mutagenesis and the link between protein sequence and function is not fully understood.
To rationalise our search of sequence space, we leverage machine learning to map the relationship between DNA sequence and protein function. The experimental data that we generate in our lab through running continuous evolutionary cycles is used to improve the predictive accuracy of these models. With this approach, EVA™️ becomes smarter with every experiment conducted.
Our machine learning models need to make intelligent predictions about DNA sequences and protein function. To do this, they need high quality data that contains accurate information about protein characteristics. We use robotic automation to generate high quality datasets that make EVA™️ even smarter.
Using our proprietary gene synthesis technology, we can accurately manufacture trillions of unique DNA sequences (termed libraries). Unlike traditional synthesis methods, our technology does not involve either long-sequence hybridisation or polymerase chain reaction (PCR) steps. As a consequence, our libraries do not suffer from either diversity loss (through sub-pool amplification & polymerase-specific biasing) or low fidelity (due to miss-annealing between DNA strands). We have a patent pending on its novel multiplexed gene synthesis technology.
We are initially deploying EVA™️ to develop novel antibody fragments in therapeutic areas where there is a distinct advantage over traditional antibody formats. EVA™️ engineers high-value protein drug properties that currently remain a challenge, such as protease stability and tissue penetration, while maintaining high therapeutic potency. This next generation antibody therapies will be delivered to the human body in unprecedented ways, including orally and topically.
EVA™️ can be utilised in a range of protein modalities for next-generation therapies. We believe that these therapies will address unmet needs across multiple therapeutic areas.
We are building a company founded on a technology platform of broad therapeutic value. Partnerships are an integral component of our vision and our goal is to work with pharmaceutical companies that possess deep disease knowledge and complementary technologies.
Full pre-clinical drug discovery programs, from library design to in vivo proof of concept. We deliver:
Drug candidates against novel therapeutic targets

Add new properties of choice to partner's existing drug candidates

Novel intellectual property for hard-to-drug targets or crowded IP space
In silico sequence optimisation using EVA™️ ML-directed evolution to explore existing or new properties of partner's existing drug candidates.
EVA™️ requires a minimum of 2000 active/inactive scored unique sequences and 3 weeks to design the next-generation library.
We are currently working with Tillotts Pharma AG to identify and develop new drug candidates for the treatment of inflammatory bowel disease.
If you are interested in talking with us about licensing or a research collaboration, please contact us.